Play for Real Money Using Instant eChecks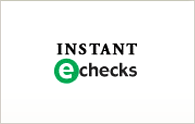 Instant eChecks allow you to make secure and instant deposits to your PokerStars player account. When you deposit using an Instant eCheck, the amount of your deposit is requested from your bank just like when a paper check you've written is deposited.
Funds deposited via Instant eCheck are immediately available in your PokerStars account even though the funds aren't received from your bank account instantly.
How can I make purchases at PokerStars using Instant eChecks?
The Instant eCheck deposit option is fully integrated into the PokerStars Cashier screen. To make a deposit using an Instant eCheck, login to your PokerStars account and visit the Cashier. Choose the 'Make a Deposit' option and select the 'Instant eChecks' button. You can then follow the instructions shown to complete your deposit.
The required banking details can be found on a personal check, as shown below: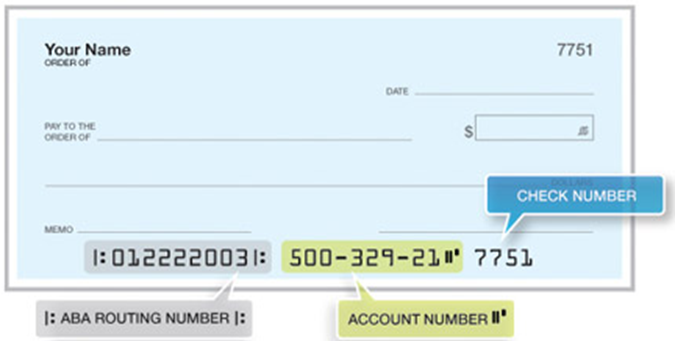 Once you've filled in the information requested, click the 'Submit' button to process your deposit. Please ensure you have sufficient funds in your bank account to cover your deposit before using Instant eChecks.
If an Instant eCheck deposit is not honored and is returned as unpaid, additional restrictions will apply to future Instant eCheck deposits.
We recommend that players print all transaction data, rules, etc. for future reference.
Can I make 'Fast Deposit' purchases using Instant eChecks?
The 'Fast Deposit' feature is available for Instant eChecks deposits. 'Fast Deposit' is a quick and convenient way to fund your PokerStars account using your preferred payment method. Once setup, you will see the Fast Deposit button when playing in cash games, allowing you to review and submit transactions directly from the table.
Learn more about PokerStars Fast Deposits.
What are the deposit limits for Instant eChecks?
Please visit the cashier for your current deposit limits.
What about my cashouts?
You may cashout funds from your PokerStars account to your Instant eCheck account.
Until an Instant eCheck deposit has cleared, the amount of your Instant eCheck deposit cannot be cashed out. Instant eCheck deposits clear 7 days after the date of deposit.
Please be aware that cashouts are automatically credited back to any Instant eCheck account that you have used to make deposits in the last 12 months.
Please visit our Cashout Policy for full information.
What will it cost me to use Instant eChecks at PokerStars?
There are no other fees for using Instant eChecks at PokerStars as long as your deposits are not returned by your bank. Players are responsible for any fees charged by their banks as well as fees incurred for debits that are returned due to insufficient funds (NSF) or other reasons.
If you have any further queries, feel free to contact us at support@pokerstarsnj.com.