Mason Hughes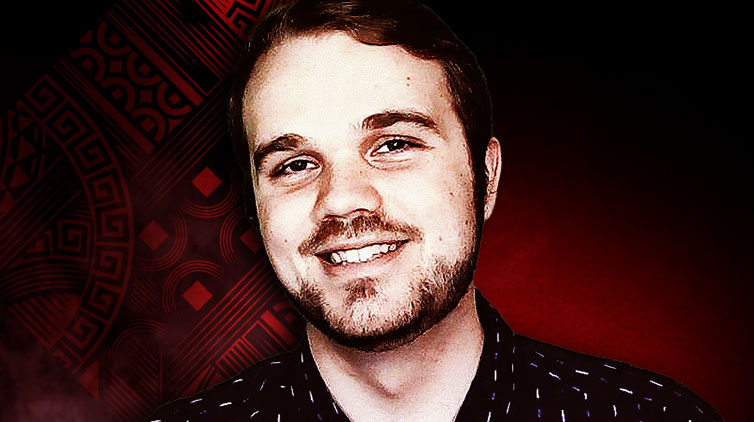 Mason Hughes started to play poker whilst studying Mechanical Engineering at Cal Poly SLO. He started out playing video games and making music before he bought himself a Virtual Reality (VR) headset. Once he'd played all the usual VR games he discovered PokerStars VR and loved the entertainment it provided.
---
Before discovering the joy of PokerStars VR, Mason had only ever played poker with his dad. As soon as he joined PokerStars VR he was welcomed by the PokerStars community who showed him the basics. Mason has gone on to play over 1,800 hours of poker and over 60,000 hands. Now that's impressive.
Clocking up that many hours at the table means that Mason has had some amazing career highlights. One of those was playing with the one and only Chris Moneymaker. Although he took every last chip, Mason said they had a really nice chat at the same time.
A second highlight was gaining first place at the SQUADS tournament in the same week that he was announced as a PokerStars VR Ambassador. After a tie breaker finish against one of the best Sit & Go players in PokerStars VR, he went on to take one home for Team Turtle.
It's the sense of community that Mason wants to share in his role as VR Ambassador. 'It's not just a game of poker, it's a great place to be social and meet new people from across the globe whilst enjoying the game.'
Mason also wants to make sure that every desktop user knows the potential of PokerStars VR and how it's revolutionizing online poker. Mason believes that VR is the best of both online and live poker. 'Where else can you feel like you're playing in Monaco from the comfort of your own home?'
For Mason, watching a clip on YouTube doesn't do the VR experience justice. It is something so unique you need to try it for yourself. The first time he played he was stunned. 'There is nothing that makes me feel like we're in the future more than being able to clink a drink with a friend I've made in Australia and play.'
Away from the table Mason hangs out with friends (over Discord), plays the piano, makes his own music and loves to travel when he gets the chance.
Mason is very humbled to be part of PokerStars history by taking on the title as the first VR Ambassador. Welcome to the Team.
You can find Mason at TurtleJuice447 (TurtleJuice)