PokerStars proudly supports Autism Speaks
PokerStars NJ is delighted to be a supporter of Autism Speaks New Jersey. Over the next twelve months we will be working with the charity to raise awareness of this disorder that affects so many people.
Autism is the fastest growing developmental disorder in the US
New Jersey has the highest rate of autism in the nation, affecting 1 in 45 children.
Boys are nearly five times more likely than girls to have autism.
Ten years ago, autism's estimated prevalence was 1 in 166. Today it's 1 in 68 – an increase of more than 100% in one decade.
To get this partnership off to a great start, and help raise funds and spread the word about this great charity, we are supporting Autism Speaks' Light It Up Blue campaign and turning our red spade blue for a day on April 2nd, coinciding with World Autism Awareness Day.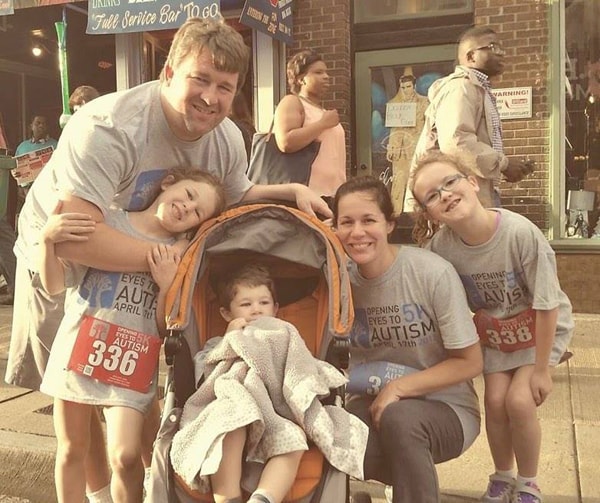 Team PokerStars Pro, Chris Moneymaker said, "The work that charities such as Autism Speaks do is so important, I know this from first-hand experience. PokerStars' partnership will contribute significant financial resources while also engaging millions of players in New Jersey, and increasing awareness throughout the United States. As a member of Team PokerStars and a parent of a child with autism, I could not be more proud and humbled by the commitment the company is making to an issue so close to my heart."
We would love it if you our players could help support the charity too, so we have set up a dedicated page here where you can make a donation direct to this great cause.
About Autism Speaks
Autism Speaks is the world's leading autism science and advocacy organization. It is dedicated to funding research into the causes, prevention, treatments and a cure for autism; increasing awareness of autism spectrum disorders; and advocating for the needs of individuals with autism and their families. Autism Speaks was founded in February 2005 by Suzanne and Bob Wright, the grandparents of a child with autism. Since its inception, Autism Speaks has committed more than $570 million to its mission, the majority in science and medical research. To learn more about Autism Speaks, please visit AutismSpeaks.org.
About Autism
Autism is a general term used to describe a group of complex developmental brain disorders – autism spectrum disorders – caused by a combination of genes and environmental influences. These disorders are characterized, in varying degrees, by communication difficulties, social and behavioral challenges, and repetitive behaviors. An estimated 1 in 68 children in the U.S. is on the autism spectrum.